This shop has been compensated by Collective Bias, Inc. and its advertiser. Product was provided by the client for review; however, all opinions are mine alone. #WorldsSmartestToothbrush #PhilipsSonicare #OprahsFavoriteThings #CollectiveBias
For this Holiday season, I decided to give my family gifts that are not only useful but that promotes health as well. We all want to start the year with our best foot forward and hopefully continue the good habits throughout the year. Health is always on the top of my list and would love to encourage everyone, including my family to strive to improve any area of their life that might need more attention.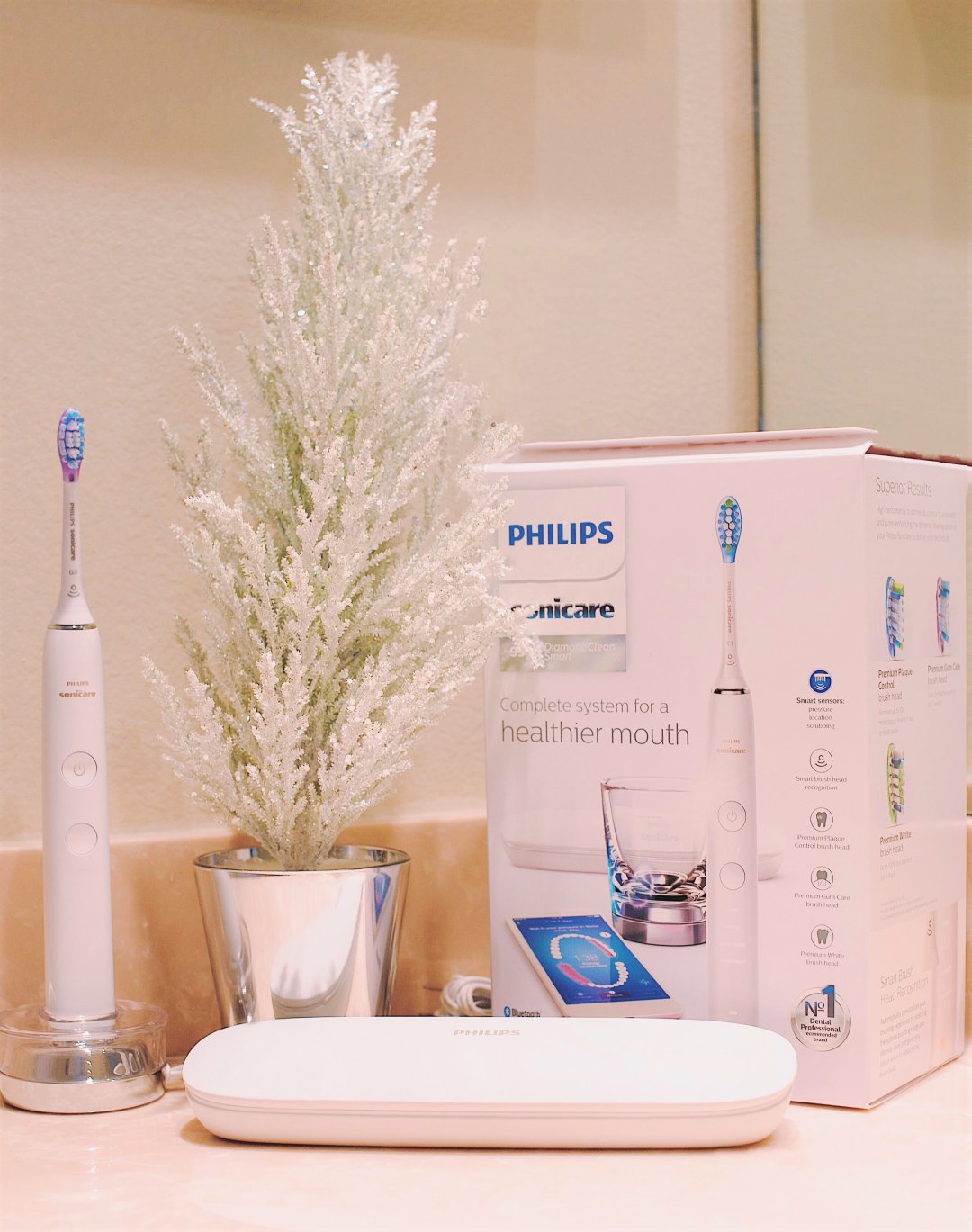 Dental health is something we probably overlook but that is extremely important to our overall health.
Here are 5 Ways To Improve Your Dental Health:
USE GOOD FORM
Proper brushing takes at least two minutes and according to dentists, the best way to clean your teeth is to brush back and forth gently in short strokes, paying attention to the gumline. Brush the outer tooth surfaces first, then the inner tooth surfaces, followed by the chewing surfaces . To clean the backs of your front teeth, use the tip of the brush and stroke gently up and down.
FLOSS
Flossing is an important oral hygiene practice. Tooth decay and gum disease can develop when plaque is allowed to build up on teeth and along the gum line. If the plaque hardens, it will turn into tartar, and tartar can only be removed by a hygienist or dentist during a professional cleaning. Make sure to floss before going to bed.
USE MOUTHWASH
Mouthwash isn't just for fresh breath. When you brush and floss your teeth, you clean the surface and spaces between the teeth by removing bacteria. However, you may be unable to remove all of the plaque and bacteria by just brushing and flossing. After brushing and flossing your teeth, you should gargle around 20ml of mouthwash for at least 30 seconds, and then spit it out. Mouthwash reaches all of the surfaces and crevices of your teeth, as well as your gums, tongue, and the inner lining of your cheeks and lips.
VISIT YOUR DENTIST REGULARLY
Few people like sitting in the dentist's chair, but making regular appointments with your dentist guarantees your great dental health. Make sure to schedule regular dental checkups and cleanings. Preventive care and maintenance are just as important for a healthy mouth as good daytime and nighttime oral hygiene.
SWITCH TO AN ELECTRIC TOOTHBRUSH
While regular toothbrushes and toothpaste work well, electric toothbrushes offer a number of additional benefits. The rotating and oscillating movement of the electric toothbrush head removes plaque from your teeth more efficiently than a regular toothbrush. It's important to choose an electric toothbrush that's comfortable to hold, easy to use, and has the rotating-oscillating head.
The toothbrush automatically adjusts to the optimal mode and intensity level and the sensors and app help you perfect your technique, and get a completely clean smile.
The Philips Sonicare DiamondClean Smart 9500 Rechargeable Toothbrush was named one of Oprah's Favorite things in 2017! Whether it's the 9300 (shown above) or 9500 series, the Philips' brand is the best toothbrush for complete oral care and one that you should invest for yourelf or loved one.
Purchase on
Amazon
and give the gift of a healthy smile!